Etsy Shop Sales - click on the hat description link to go to the Etsy listing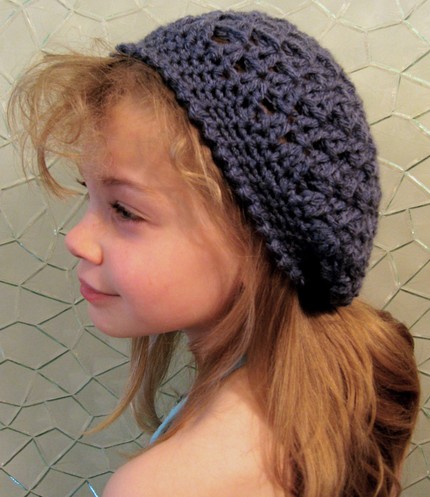 Child's Blue Slouch/Beret Style Hat - You can't get much more trendy than this shimmery soft slouch hat. For the girl who knows how to accessorize. :)
Slate Blue Child's Pixie Hat - Add some magic to your child's winter wardrobe! Knit from a merino wool/microfiber/cashmere blend, this elfish hat is totally sumptious.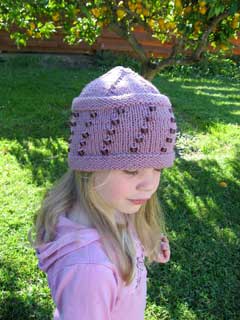 Pinkish-purple Beaded Organic Merino Wool Hat - This hat is a stunner. The gorgeous color is called 'thistle' by the yarn makers (O-wool of Vermont). It's complimented so well by the cloudy purple glass beads knit into it. Sized to fit an average women's head, it looks cute oversized on my 6 year old, no?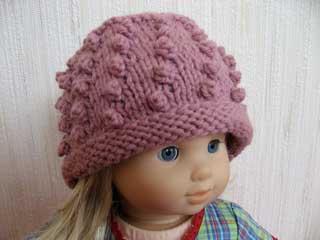 Baby Bobbled Organic Merino Wool Beanie - A matching bobbled hat for a baby girl. Sized to fit big newborns to 4 months old.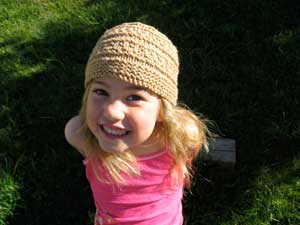 Chestnut Child's Organic Cotton Beanie - For those in milder climates, or for kids allergic to wool, here's a stylish 100% organic cotton hat in a beautiful natural undyed light brown color.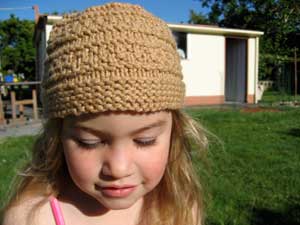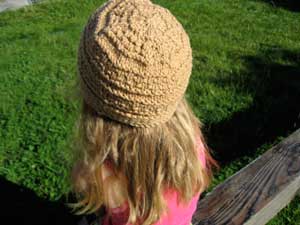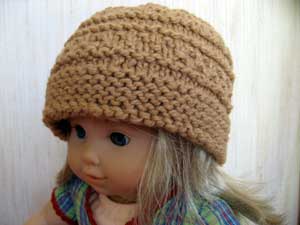 Chestnut Baby's Organic Cotton Beanie - A matching hat for smaller heads. This 100% organic cotton beanie is for babies 3 months old to 6 months old.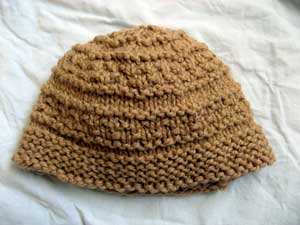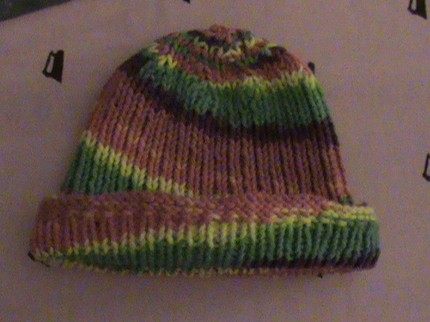 Rainbow Cotton Child's Hat - My amazing friend Jen has contributed this hat to the cause! So cute, it's a 100% cotton, bright and colorful ribbed beanie for a child about 4 to 6 years old. Thank you, Jen!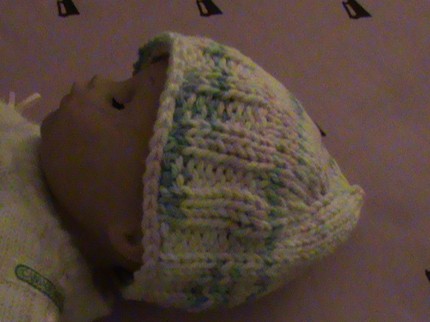 Cotton Newborn's Hat - Another contribution from Jen! 100% cotton hat for a newborn baby in soft pastels. Suits a boy or girl or baby doll!